4 minutes reading time
(819 words)
Gluten-Free Mother's Day Menu & Shopping List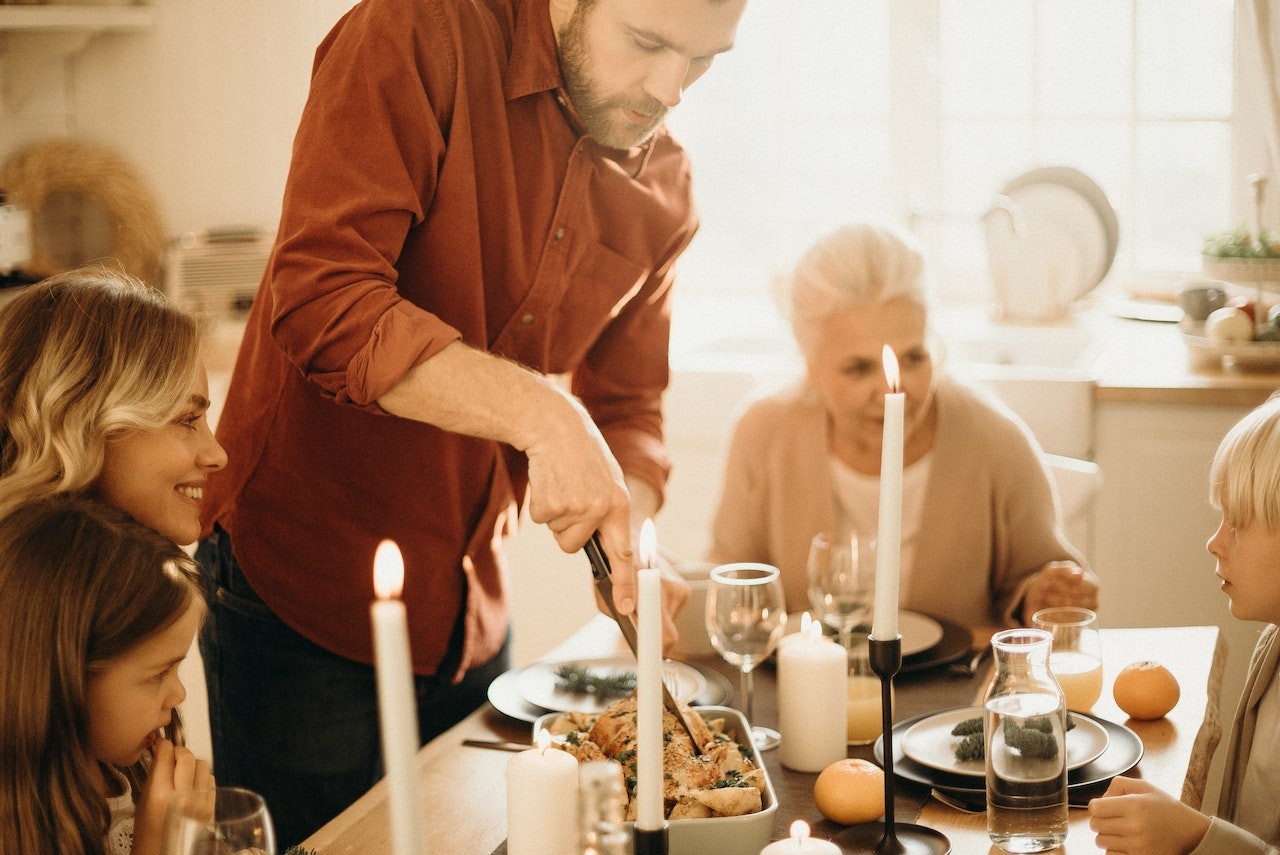 Celebrate this Mother's Day with a special and thoughtful gluten-free menu that is sure to impress and delight the moms in your life. This carefully curated menu features a range of delicious dishes, from a refreshing Chilled Cucumber-Mint Soup starter to a rich and decadent Flourless Chocolate Cake for dessert. With a detailed shopping list provided, preparing for this heartwarming feast has never been easier. Show your appreciation and love for the incredible mothers around you by treating them to this delectable and memorable gluten-free meal.

Gluten-Free Mother's Day Shopping List (for 4-6 people)
4 large cucumbers
1 bunch fresh mint
2 cups plain Greek yogurt
4 lemons
Salt and pepper
24 cherry tomatoes
24 fresh basil leaves
24 small fresh mozzarella balls
1 bottle balsamic glaze
4-6 boneless, skinless chicken breasts
Olive oil
1 small bunch fresh rosemary
1 small bunch fresh thyme
1 small bunch fresh parsley
2 large heads of cauliflower
1 head of garlic
Butter or ghee (1 cup + 3 tablespoons)
1 1/2 pounds fresh green beans
1 cup sliced almonds
8 ounces bittersweet chocolate
1 1/4 cups granulated sugar
6 eggs
1 cup unsweetened cocoa powder
1 teaspoon vanilla extract
2 cups fresh mixed berries (strawberries, raspberries, blueberries)
Sugar substitute for simple syrup
Sparkling water
Ice
Gluten Free Mixed Berry Mocktail

Mixed Berry Mocktail Instructions:
Muddle fresh berries in a glass. Add lemon juice, simple syrup, and ice. Top with sparkling water and stir gently. Garnish with additional berries and a lemon wedge.

Gluten Free Chilled Cucumber-Mint Soup

Chilled Cucumber-Mint Soup Instructions:
Blend all ingredients until smooth and chill for at least an hour before serving. Garnish with additional mint leaves.

Gluten Free Caprese Salad Skewers

Caprese Salad Skewers Instructions:
Thread a cherry tomato, basil leaf, and mozzarella ball onto a skewer. Drizzle with balsamic glaze before serving.
Grilled Lemon Herb Chicken Breasts
Grilled Lemon Herb Chicken Breasts Ingredients:

4-6 boneless, skinless chicken breasts
1/4 cup olive oil
1/4 cup lemon juice
2 tablespoons each of fresh rosemary, thyme, and parsley, finely chopped
Salt and pepper to taste
Grilled Lemon Herb Chicken Breasts Instructions:
Marinate chicken in olive oil, lemon juice, herbs, salt, and pepper for at least 30 minutes. Grill over medium heat until cooked through. Use a food thermometer to ensure food safety, poultry should be cooked to an internal temp of 165*.

Gluten Free Roasted Garlic Mashed Cauliflower

Roasted Garlic Mashed Cauliflower Instructions:

Steam cauliflower in water for about 10-15 minutes. Mash steamed cauliflower with roasted garlic, butter or ghee, salt, and pepper until smooth and creamy. If the mixture is too thick, you can add a splash of milk or almond milk to achieve the desired texture.

Gluten Free Flourless Chocolate Cake
Flourless Chocolate Cake Instructions:

Combine melted chocolate, butter or ghee, sugar, eggs, cocoa powder, vanilla extract, and salt. Bake in a preheated oven at 375°F for 25-30 minutes. Cool completely before serving. Optionally, garnish with fresh berries and a dusting of powdered sugar.

By following this Gluten-Free Mother's Day Menu and Shopping List, you can effortlessly create a memorable Mother's Day meal that shows your appreciation and love for the special woman in your life. With dishes like Gluten Free Flourless Chocolate Cake and other delectable options, this gluten-free feast is sure to impress and delight both mothers and guests alike.
Happy Gluten Free Mother's Day!

Stay Informed
When you subscribe to the blog, we will send you an e-mail when there are new updates on the site so you wouldn't miss them.
By accepting you will be accessing a service provided by a third-party external to https://celiacsocial.com/
Are You a Recipe Blogger?
When you contribute gluten-free recipes to CeliacSocial.com, you can get more traffic to your blog & make money!