3 minutes reading time
(501 words)
Gluten-Free Glazed Donuts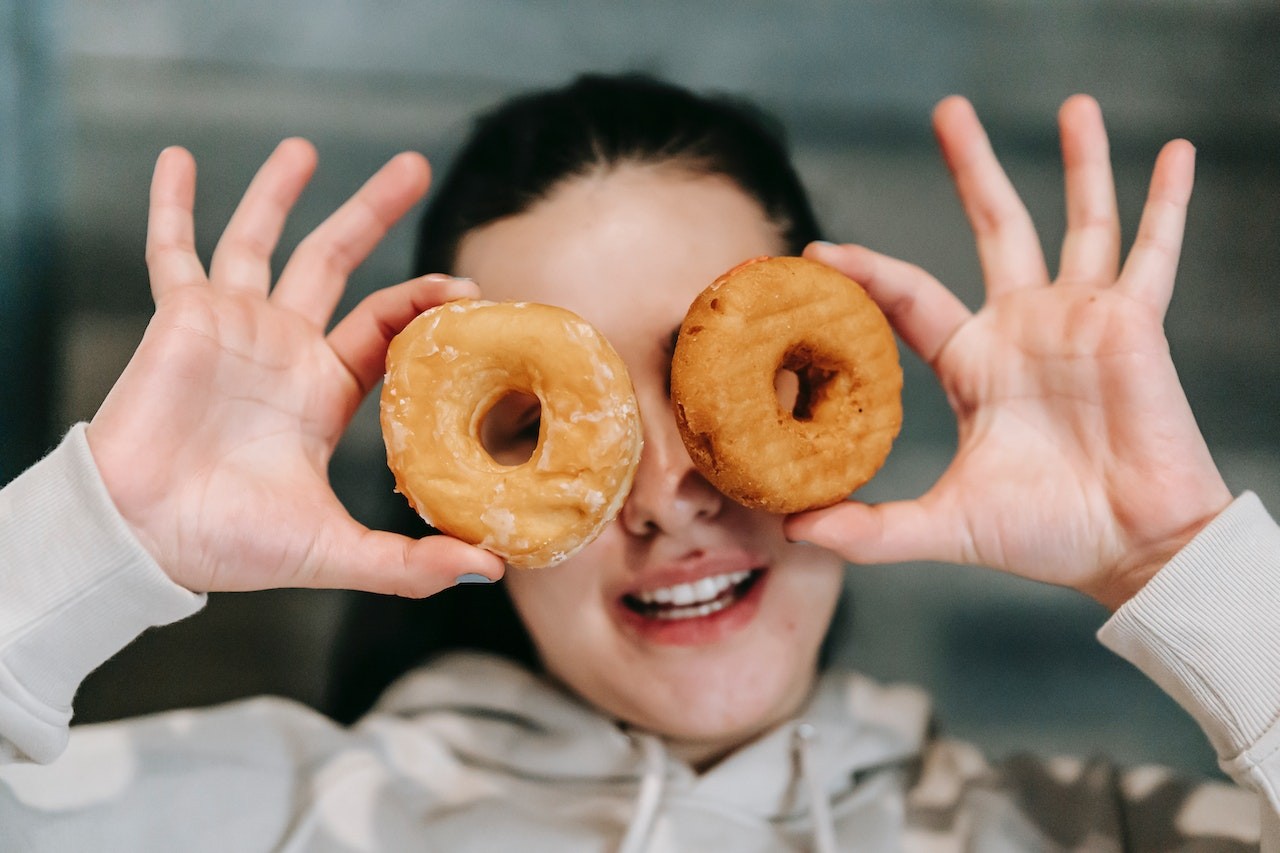 Indulge in the delightful taste of homemade Gluten-Free Glazed Donuts, a scrumptious treat that's perfect for satisfying your sweet tooth without compromising on dietary restrictions.
These light and fluffy donuts are made with a blend of gluten-free all-purpose flour and other simple ingredients, ensuring that everyone can enjoy their irresistible taste.
With a luscious glaze drizzled on top, these donuts are packed with flavor. Whether you're hosting a brunch, looking for a tasty dessert, or simply wanting to treat yourself, this easy-to-follow recipe will help you create the ultimate gluten-free glazed donuts in no time.

---
Important Note:
Be sure to check your extract flavors to ensure they are gluten free

Yields 12 donuts
2 cups (240g) gluten-free all-purpose flour (with xanthan gum)
1/2 cup (100g) granulated sugar
2 tsp (8g) baking powder
1/2 tsp (3g) salt
1/2 cup (120ml) whole milk, at room temperature
2 large eggs, at room temperature

1/4 cup (60g) unsalted butter, melted

1 tsp (5ml) pure vanilla extract

For the glaze:
1 1/2 cups (180g) powdered sugar
3-4 tbsp (45-60ml) milk
1 tsp (5ml) pure vanilla extract
---
Preheat your oven to 375°F (190°C) and grease a donut pan with non-stick cooking spray.
In a large bowl, whisk together the gluten-free all-purpose flour, granulated sugar, baking powder, and salt.
In a separate bowl, whisk together the milk, eggs, melted butter, and vanilla extract.
Pour the wet ingredients into the dry ingredients and stir until just combined, being careful not to overmix the batter.
Transfer the batter to a piping bag or a ziplock bag with a corner snipped off. Pipe the batter evenly into the prepared donut pan, filling each cavity about 2/3 full.
Bake the donuts in the preheated oven for 12-15 minutes, or until a toothpick inserted into the center comes out clean. Allow the donuts to cool in the pan for 5 minutes, then transfer them to a wire rack to cool completely.
While the donuts are cooling, prepare the glaze by whisking together the powdered sugar, 3 tablespoons of milk, and vanilla extract in a shallow bowl. If the glaze is too thick, add an additional tablespoon of milk to achieve the desired consistency.
Once the donuts have cooled, dip the tops of each donut into the glaze, allowing any excess glaze to drip back into the bowl. Place the glazed donuts back onto the wire rack and allow the glaze to set for a few minutes before serving. Enjoy your homemade gluten-free glazed donuts!
---
Enjoy your homemade gluten-free glazed donuts!
Stay Informed
When you subscribe to the blog, we will send you an e-mail when there are new updates on the site so you wouldn't miss them.
By accepting you will be accessing a service provided by a third-party external to https://celiacsocial.com/
Are You a Recipe Blogger?
When you contribute gluten-free recipes to CeliacSocial.com, you can get more traffic to your blog & make money!