3 minutes reading time
(524 words)
Dairy Free, Gluten Free Chocolate Fudge Popsicles Recipe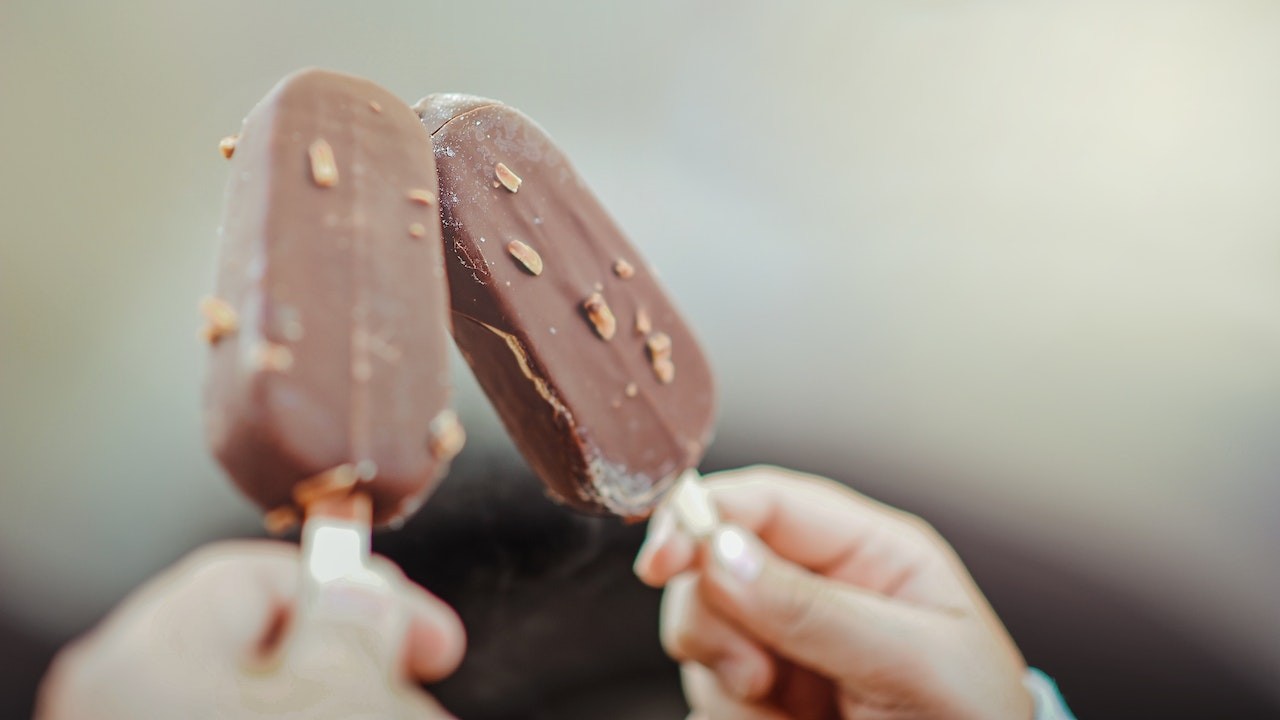 Summertime calls for refreshing, scrumptious frozen treats that cater to everyone's dietary needs and preferences. For those who follow a dairy-free or gluten-free lifestyle, finding the perfect indulgence can sometimes be challenging.
However, worry no more! We are thrilled to present our delectable Dairy-Free, Gluten-Free Chocolate Fudge Popsicles Recipe that will make your taste buds dance with joy.
Made with creamy full-fat coconut milk and rich unsweetened cocoa powder, these luscious popsicles are not only a healthier alternative to traditional store-bought options, but they also pack a punch of incredible flavor.
So, let's gather our popsicle molds and embark on a delightful culinary adventure, creating homemade chocolate fudge popsicles that everyone can enjoy, regardless of dietary restrictions. Prepare to be amazed by the irresistible taste and texture of these frozen delights!
---
Total Time: 4hs 10 min, but really only 10 mins of actual work

---
Important Note: Add different toppings & experiment with other flavors like vanilla or blueberry!

1 can (13.5 oz) full-fat coconut milk
1/2 cup unsweetened cocoa powder
1/4 cup maple syrup or honey (adjust to taste)
1/4 tsp sea salt
1 tsp pure vanilla extract
---
In a medium-sized mixing bowl, whisk together the cocoa powder and a small amount of coconut milk to form a smooth paste. This will help prevent lumps in the mixture. I've also had success gradually adding the cocoa powder to coconut milk in a blender.
Pour in the remaining coconut milk while continuing to whisk until the cocoa powder is fully incorporated and the mixture is smooth.
Add the maple syrup or honey, sea salt, and vanilla extract to the mixture. Whisk until all ingredients are well combined and the mixture is smooth.
Taste the mixture and adjust the sweetness if necessary. If you prefer a sweeter popsicle, add a little more maple syrup or honey and whisk to combine.
Pour the chocolate mixture into popsicle molds, leaving a little space at the top for expansion as they freeze.
Insert popsicle sticks into each mold and place the molds in the freezer for at least 4-6 hours, or until the popsicles are completely frozen.
To easily remove the popsicles from the molds, run the outside of the mold under warm water for a few seconds. Gently pull on the popsicle stick to release the popsicle.

Enjoy your delicious and creamy chocolate fudge popsicles! Store any leftovers in the freezer, obviously.
---
These Dairy-Free, Gluten-Free Chocolate Fudge Popsicles prove that you don't have to sacrifice taste or satisfaction when catering to specific dietary needs. These creamy, rich, and decadent popsicles are not only a delight for the taste buds but also a nostalgic reminder of childhood summers spent enjoying ice-cold treats under the sun.
Stay Informed
When you subscribe to the blog, we will send you an e-mail when there are new updates on the site so you wouldn't miss them.
By accepting you will be accessing a service provided by a third-party external to https://celiacsocial.com/
Are You a Recipe Blogger?
When you contribute gluten-free recipes to CeliacSocial.com, you can get more traffic to your blog & make money!