3 minutes reading time
(514 words)
Gluten-Free Chocolate Covered Banana Bites with Sun Nut Butter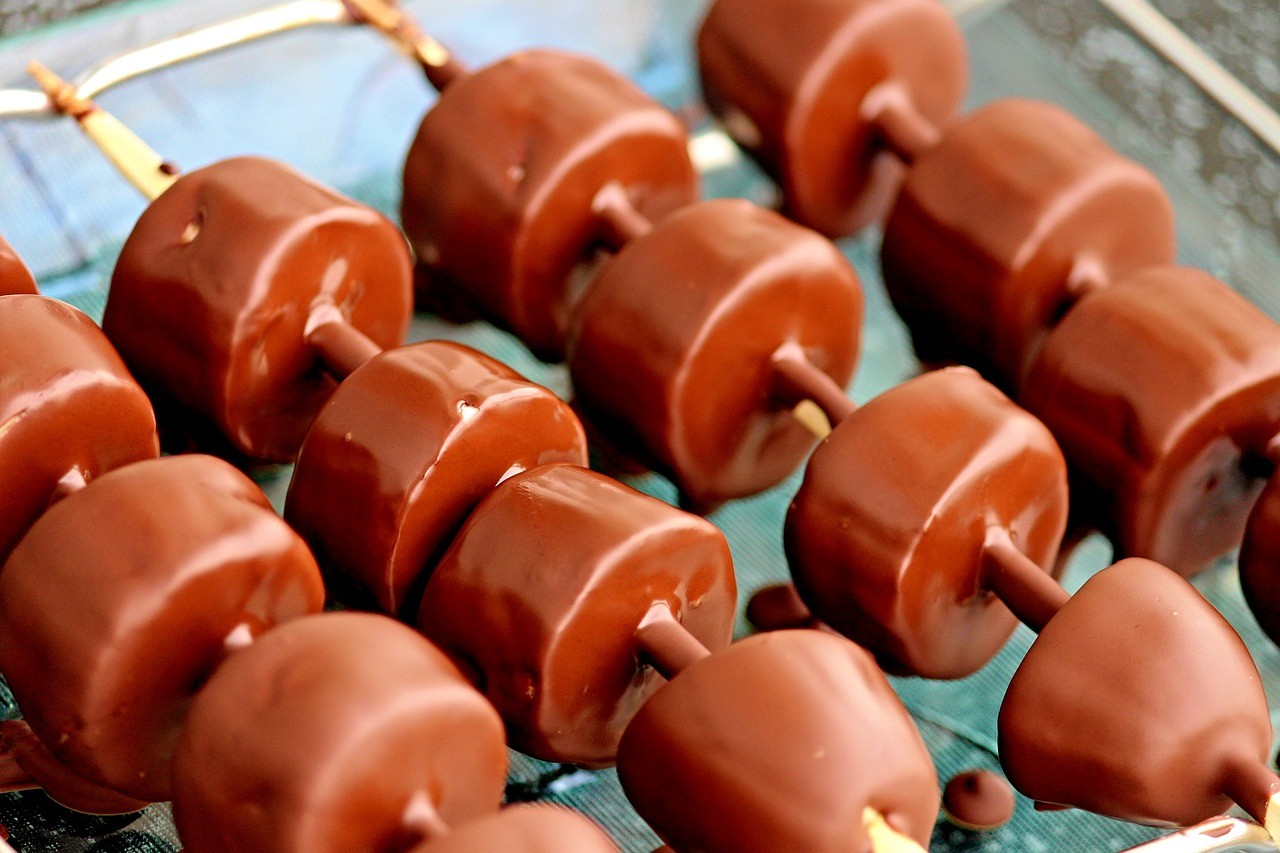 Are you looking for a delicious, guilt-free treat that's perfect for those following a gluten-free diet? Look no further!
Introducing our scrumptious Gluten-Free Celiac-Friendly Chocolate Covered Banana Bites with Sun Nut Butter. These heavenly bites combine the natural sweetness of ripe bananas with the rich, creamy taste of sunflower seed butter, all wrapped up in a delectable chocolate coating.
Not only are these treats mouthwatering, but they're also free of common allergens and easy to make.

Get creative in the kitchen with this gluten-free, celiac-friendly recipe that uses banana, sun nut butter, and chocolate as primary ingredients to make a delicious snack. Enjoy allergy-friendly eating without sacrificing flavor.
---
Cook Time: 60 min (freezer time)

---
Gluten-Free Celiac-Friendly Chocolate Covered Banana Bites with Sun Nut Butter Recipe
Ingredients:
Important Note: Make sure any toppings you include are gluten free. You can also use a skewer to make things easier when dipping banana slices in chocolate.

3 ripe bananas
1 cup gluten-free sunflower seed butter (Sun Nut Butter)
2 cups gluten-free chocolate chips (use dairy free chips for an allergen-free version)
2 tablespoons coconut oil
Optional toppings: gluten-free chopped nuts, shredded coconut, or gluten-free sprinkles
---
Slice each banana into 1/2-inch thick rounds.
Lay the banana slices on a baking sheet lined with parchment paper. Freeze for 30 minutes to make them easier to handle when spreading the sun nut butter.

Remove the banana slices from the freezer. Spread a generous layer of gluten-free sunflower seed butter on one slice and place another slice on top, creating a sandwich. Repeat this process with the remaining banana slices. Place the banana "sandwiches" back on the parchment-lined baking sheet and freeze for an additional 30 minutes.
While the banana bites are chilling, create a double boiler by filling a saucepan with a small amount of water and placing a heat-proof bowl on top. Ensure the water does not touch the bottom of the bowl. Heat the water over low heat.

Add the gluten-free dark chocolate chips and coconut oil to the bowl. Stir constantly until the chocolate is melted and smooth.

Remove the banana bites from the freezer. Using a fork, dip each bite into the melted chocolate, ensuring all sides are evenly coated. Allow any excess chocolate to drip off.

Place the chocolate-covered banana bites back on the parchment-lined baking sheet. If desired, sprinkle your choice of gluten-free toppings on the bites before the chocolate hardens.

Freeze the bites for an additional 30 minutes, or until the chocolate is set.
Enjoy!

---
Enjoy your gluten-free, celiac-friendly chocolate covered banana bites with sun nut butter immediately, or store them in an airtight container in the freezer for up to two weeks.
Stay Informed
When you subscribe to the blog, we will send you an e-mail when there are new updates on the site so you wouldn't miss them.
By accepting you will be accessing a service provided by a third-party external to https://celiacsocial.com/
Are You a Recipe Blogger?
When you contribute gluten-free recipes to CeliacSocial.com, you can get more traffic to your blog & make money!